It's as if Christmas wouldn't be as fulfilling without me making a shopping list, making a few trips to the malls for that reason and of course wrapping up gifts.
Since the party season is undeniably fast approaching, there' a need for me to double time. I promised myself not to deal with rush shoppers at the shopping centers so I took time off yesterday,
Monday
just to get it all done.
And now I am... so done!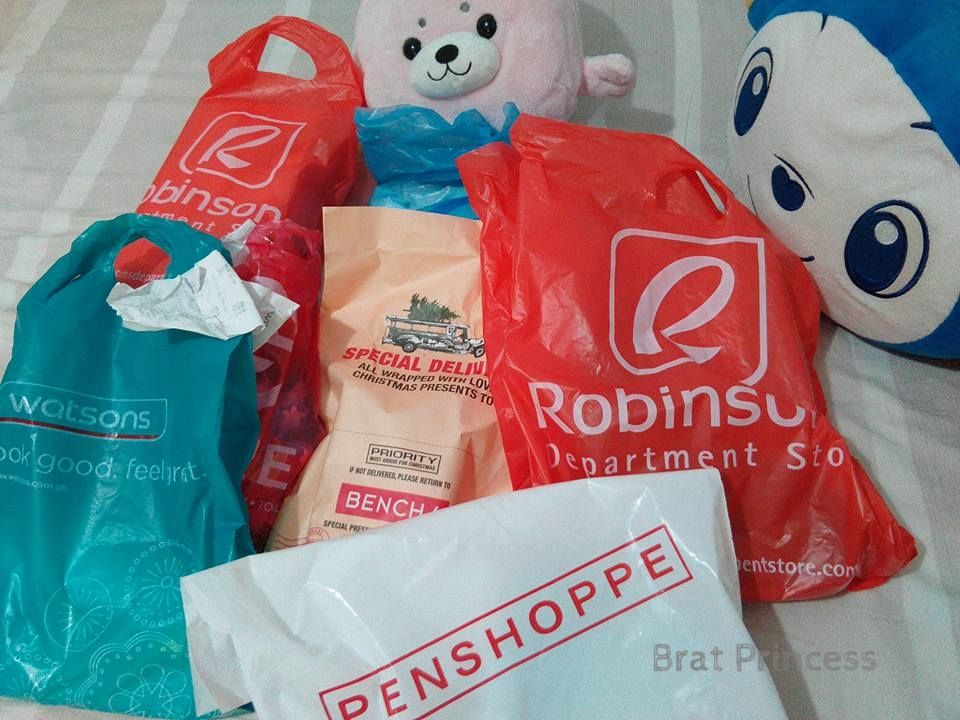 The thought of giving something useful to the kids at a minimal budget is what makes my shopping a little stressful this time. Gone are the days where I only have to buy what I want for them. This time I had to consider quality and trends.
My shopping list also got longer this year so I wasn't surprise I have gone a little overboard though that's fine. What really matters to me is that big grin I could paint to the kids' faces as they open their presents come Christmas Eve.
Also, school Christmas parties will start in two days. Not only I wanted to be nice to my family, especially the kids but to some of my students and co-teachers as well. All these are to be given away and I can't wait to wrap it all and those that I have shopped online.