What a splendid year we have just left behind! 2016 was a great year with so much memories to hold on to - both  at work and with the family. But whether we like it or not, the old year has to end to make way for a new one, which the entire world has just celebrated. See our family's New Year celebration
here
. :D
Everything was done simply. What makes it grand is the way we celebrate it with each other, where every member of the family was there. For quite some time I've celebrated holidays away from the family and being away didn't make any of it perfect. Okay, I didn't mean to sound sentimental so to make the old story short,  I've found my way back and the celebrations has never been the same again.
Fast Forward...
What really excites me about this year's holidays is the entire preparation itself- from Christmas to the meeting of the New Year -  from the wrapping of gifts to setting up the tables. I just simply enjoyed every bit of it. :D In other words, what's immeasurable and you opt not to count is perhaps the very essence of the unfathomable joy you feel while observing  the holiday season. I love that kind of feeling and I'd love doing it again and again.
CHEERS to that and to 2017! :D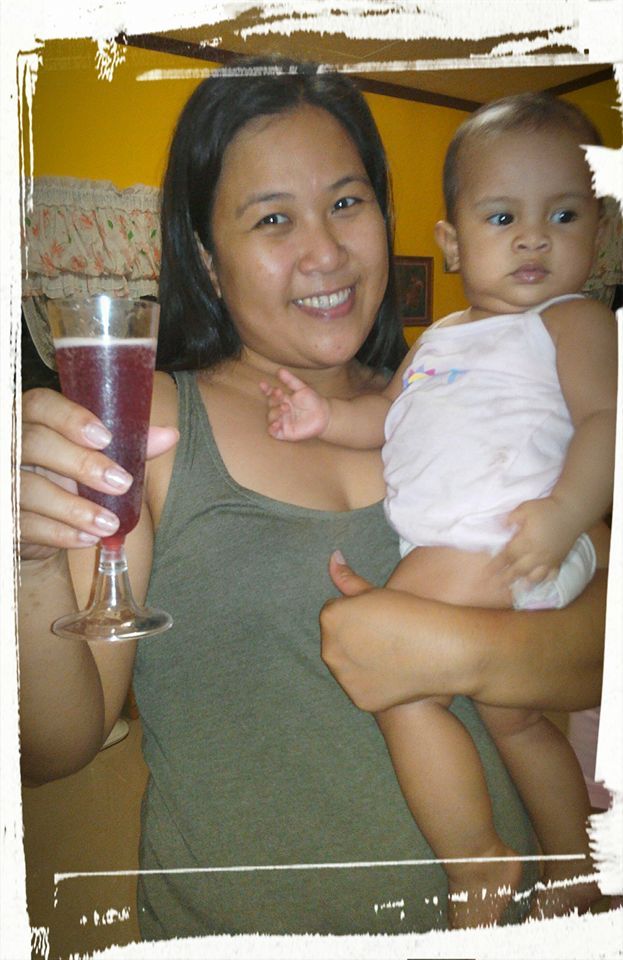 A holiday photo of me with the youngest member of the family, my niece AJ
People around the world celebrate each New Year differently. Some may had/did it the grand way, while it's the other way around to many. But either way, I hope each celebration went well. May the year 2017 bring more joy and abundance to each one.
HAPPY NEW YEAR!