When it comes to my hair needs, I only trust one salon. It is where I go whenever I feel my hair need some fixing. The number of trips that I have made through and through to this salon defines the quality of services that they give to their clients. It was through a friend when I found out them in 2005 and from then on, it's as if I can't find any reason to try elsewhere regardless of the situation.
Eleven years of taking care of my hair and there is no instance of disappointment or regret. In fact, in my last visit, I was finally convinced to try this product which they have been offering to me for the longest time already.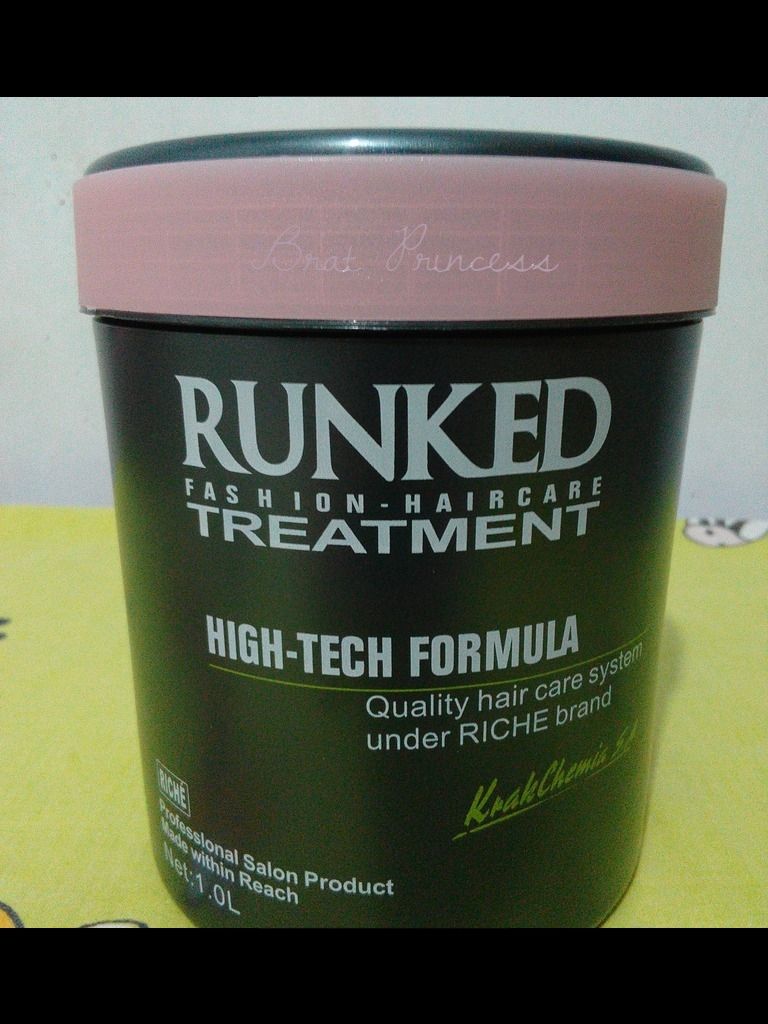 Runked is moisture-rich hair treatment that replenishes and revive dry and chemically damaged hair. I use it instead of conditioner on a bi-weekly basis. To use, simply apply a generous amount to the damaged areas of your hair. Leave for 15-20 minutes if without heat and 10 - 15 minutes with heat. Rinse with water and blow dry.
Unlike other hair treatment products, the good thing about it is it doesn't smell bad plus it really does its job when it comes to conditioning and bringing back the life of your hair. It's like spending for a
pick punch
. A few hundreds is indeed worth it.