One...two...three...say cheese!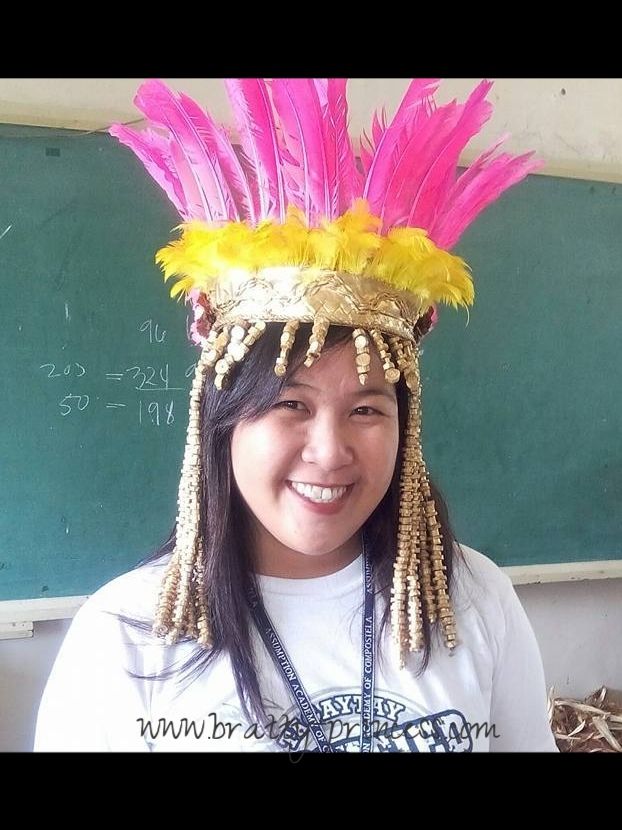 I love taking pictures. It's an undeniable fact about me. Problem is I barely find myself in a picture on many occasions so you'll have to excuse me if I brag. My colleague at work here is too kind to get me a pic with this mini headdress on. It's something we made for our for our
street dancing
participants (our students in school) during the celebration of our town's 108th founding anniversary.
It was a competition and this mini-headdress was part of the accessories that our participants had to wear. It is all made of recyclable materials that we painstakingly gather together to make it the way it is shown above. We made about 40 pairs of it with pink feathers for female and blue for male. This is already the second time that I made headdresses like this. It was very laborious yet fun especially if it's time to try on the finished product. :)
See also:
zoom g3