Whenever we go shopping, D1 and D2 usually have common preferences specially when it come to clothes. They only vary in colors. It has been that way since they were little.
But that is not the case the last time we shopped for clothes.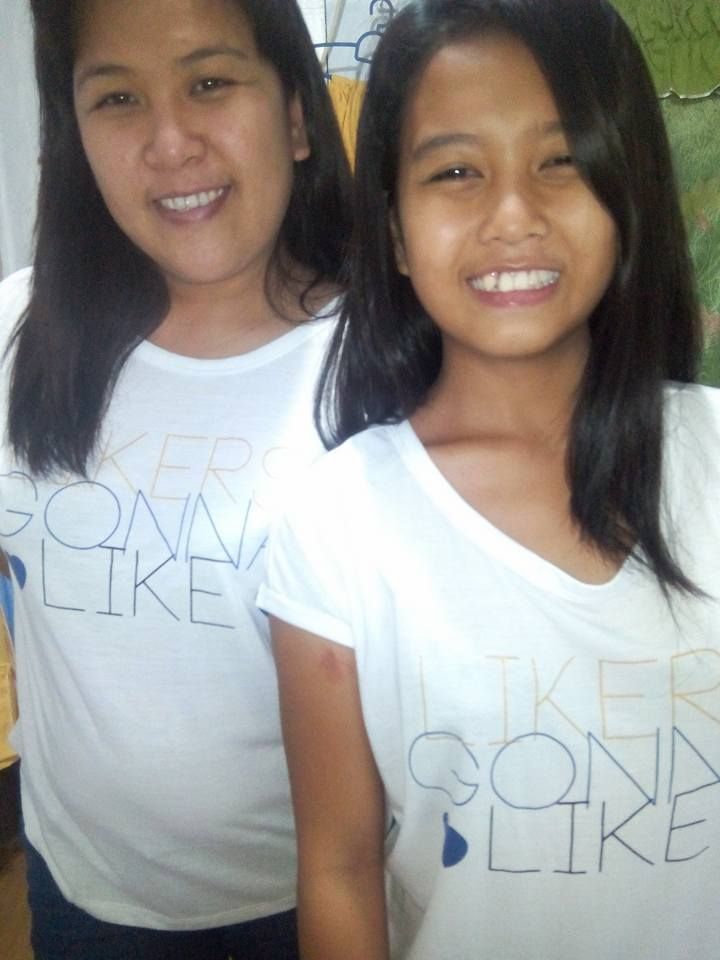 In a BNY outlet, D1 saw the above statement tee first but didn't display that much interest to it. When I asked for a bigger size and decided to get it for myself, that's when she said she would like to have it too. The shirt is also available in purple. Thought she would have a change of mind when it was showed to her but I was wrong so we end both end up having the same color in which we didn't mind. In fact, I find it adorable looking at us wearing the same shirt.
The text reads: "Likers Gonna Like" and indeed when I posted this pic on my Facebook wall it was liked by many.  D2 on the other hand, got herself a different shirt but of the same brand.