One thing I like about being a teacher is seeing genuine results from my students as product of what they've learn from their lessons.
Just recently, selected students from my Grade 10 class completed this table skirting task which was especially assigned to them in preparation for our school's re-certification in two weeks time.
It took the kids about two hours or so to get the skirting for 3 slim long tables done and right after they gave this conference table a whole new look as well with a newly purchased table cloth.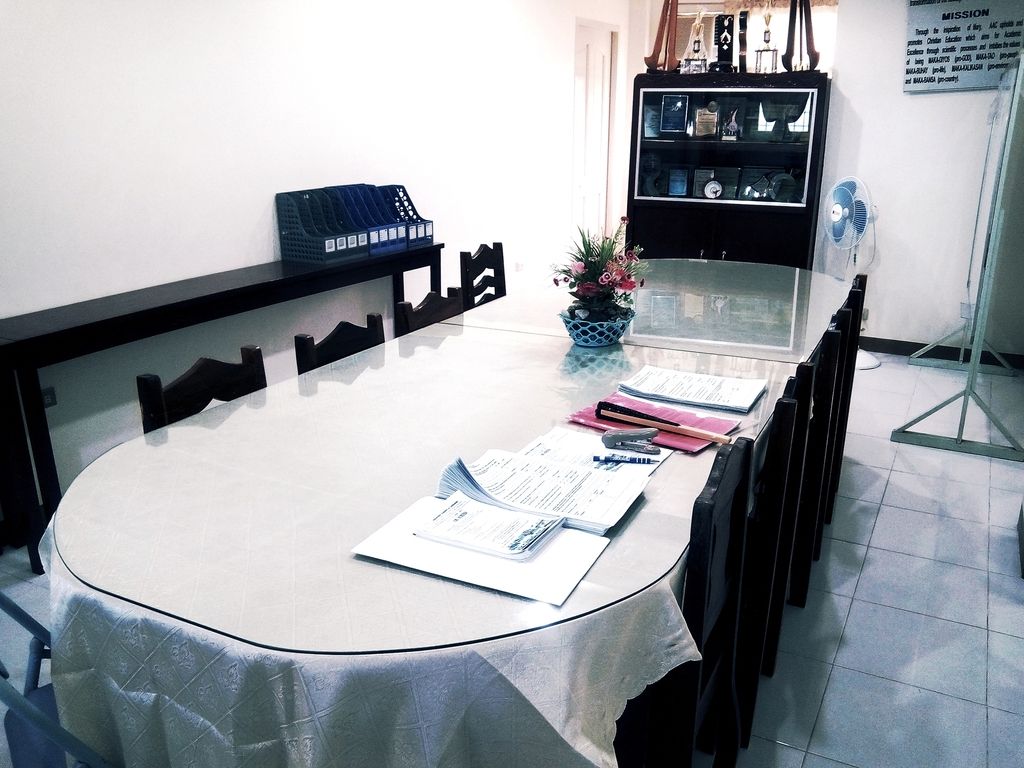 The professionally done-like output didn't only amaze me but above all it makes me proud as their teacher and again not only for what they can do but for what they can contribute for the good of the school as well.
The school's conference room is where the documents for the re-certification will be exhibited. We haven't received the exact date of the visit yet but it should fall any time within the first week of November; thus the preparation.
Related link:
Digitally Printed Table Cover / Table Throw | 6 Foot Logo Trade Show - PremierTableLinens.com