Many people think that getting pink, rosy cheeks is due to the use of blush alone. This is not true since you can get rosy cheeks even naturally by following certain home remedies without having to resort  to expensive makeup. Here are some home remedies to get pink, rosy cheeks easily and naturally.
Say bye-bye on cosmetic  products which are telling to give your cheeks a rosy color. In fact, some women have already knocked with the side effects like acne break outs and rashes with those harsh chemical products.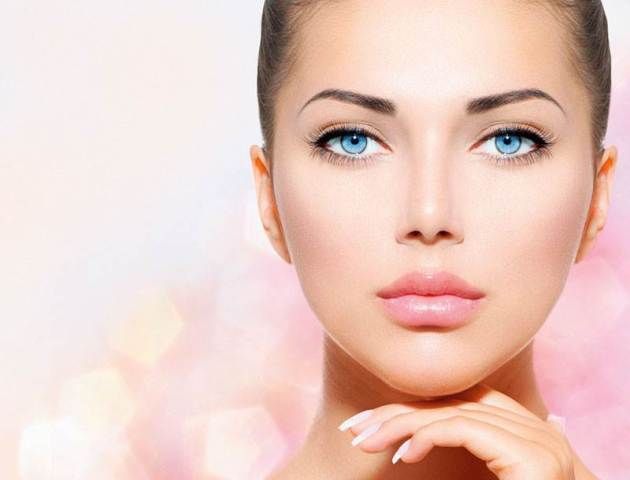 image by Google
Anger and Stress Management
Anger and stress can rip the natural glow off the skin. So, try to keep away from anger and stress by either doing meditation or by doing yoga. Sleep is yet another important factor that helps people getting healthy skin. If you are not sleeping well, then it implies that your stress levels will not be completely countered. When you sleep enough, you will wake up feeling fresh. Your skin will also glow and moreover, while you sleep, your skin secretes certain oils, which will make your skin glow.
Natural Ways to Get Rosy CheeksExfoliate
. The way of getting rosy cheeks will become easy if you exfoliate your skin regularly. While exfoliating concentrate on the cheek bones to remove those dead cells that are likely to darken the skin tone. So never give up doing exfoliation in order to meet the target pink cheeks.
Cheeks Massage
. Give your cheeks a special exercise that helps to turn them pink. Massage face in the circular motion., where the upper cheeks need to be massaged in the circular motion. this promotes perfect blood circulation too.
Wash and Wash
. the daily simple routine that everyone does is washing their face. If you add a little more concentration to your rinsing method, it eases the way to get the rosy cheeks. Rinse off your face every time with warm water. This way, you re not allowing dirt to penetrate into the skin which eventually helps to get rosy cheeks.
Sugar
. One simple cool and natural way to get rosy cheeks is through sugar. Massage sugar on your damp cheeks for two or three minutes and then wash off. Try to do this remedy once a week to get your cheeks pink.
Vinegar
. Vinegar will do the rose magic on your cheeks! Dip a cotton ball in the vinegar and pat on your cheeks and leave until it dries. Just try this remedy for a week and see the result.
Balanced Diet
. Try to make your diet balanced and well defined. Fresh fruits like melons, peaches and tomatoes also help improve the skin tone in a healthy way.
Hydration
. Staying hydrated is a process of flaunting the skin. Drinking more than eight glasses of water every day refreshes your body.
Suggested link:
djembe drum