So one of Lazada Philippines online marketers spotted my blog one day and proposed and advertising deal for the first time. It was a product review actually in exchange of two discount vouchers. The amount was quite generous so I didn't think twice to grab the offer. I wasn't even given a time frame when to submit the post. I just did the review as far as I know, submitted it to them and the two vouchers were sent my way in a flash.
Unlike the other online stores that I have shopped to, Lazada Philippines I can tell is by far the most customer- friendly in a lot of ways. I was able to check out all these without the hassles.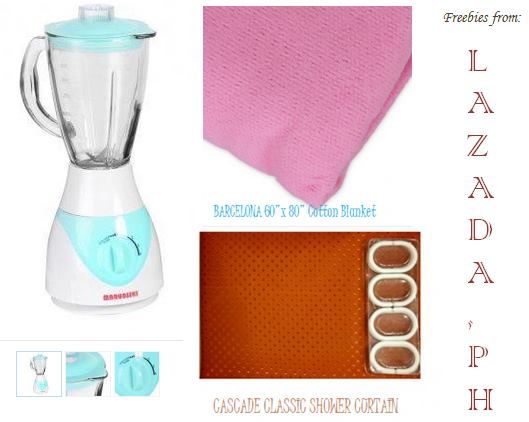 All three items came exactly as described on their site and in perfect condition especially the food processor (Marubishi Super Blender). And because I shopped for over a thousand worth of products, I was then able to avail of FREE SHIPPING! Plus in just less than a week I already got a hold of my orders. Thanks to one of their business partners 2GO!
See? Friendly in many ways!
I'd sure be happy to shop again one of these days. :)