Thanks
ROMWE
!
Oh yes, to those who are skeptical about ROMWE and their collaboration with bloggers, fear not now. Here I am - a living proof that ROMWE is a legitimate online shop and below are the items I recently bought from their store using the first two coupons that I availed from them.
So the two $20 coupons that I availed are for the months of October and November. I made my first purchase around last week of October and exactly on the 1st of November, another coupon came. The two packages then came in the same manner. I got the first one on Monday (19th) and two days after the second package was delivered.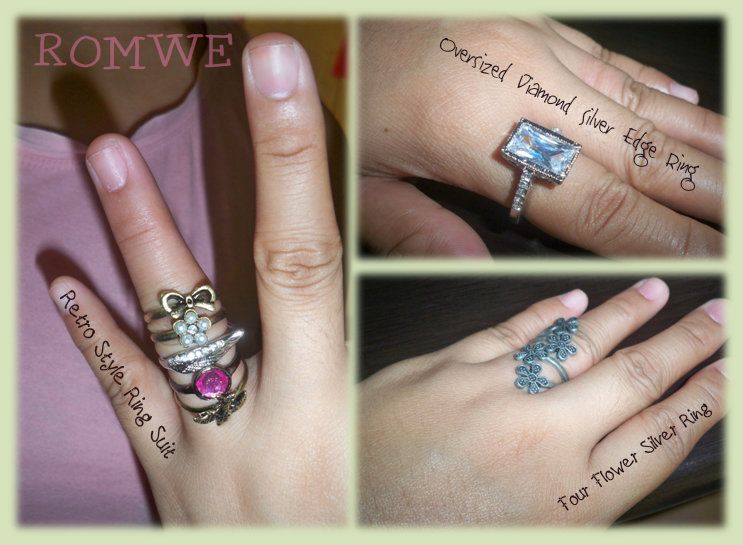 The free shipping took roughly about two weeks or so as described on their site. The items are just how I expected them to be except the
Four Flower Ring
which came a bit smaller than the size of my index finger where I intended to wear it on. As you have noticed on the photo above, I had it on my ring finger. I was going to take it to the jeweler to have its size adjusted but I changed my mind and will just give it to D1 instead. I'm sure she'd be surprised.
The
Retro Style Ring Suit
on the other hand would go to my younger sister. She would love it as much as she loves wearing cuff earrings. She actually had her eyes on that one first and didn't help to try it on but I told her I'm keeping it. Little did she know, I had her name on it for a recipient, come the day of gift-giving!
I'm just simply amazed with the
Oversized Diamond Silver Edge Ring
so there's no way I am giving it away while the red belt already made its way to my closet.
There you go… my first ROMWE shopping experience and I'm a happy soul. :D
In about a week of less my December coupon should come and I have this
Retro Elegant Longline Orange Dress
in mind. Crossing my finger it would be available still by then.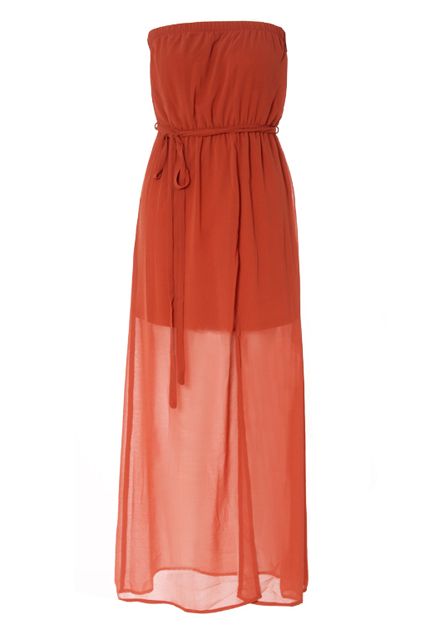 By the way, just so you know, ROMWE's Black Friday Sale is still on. Shop now and avail up to 70% off on over 3000 items in store. Promo ends November 26, 2012.
RELATED POST