"Easy to use"… I'm still yet to find that out.
"Easy to remove"… we'll see!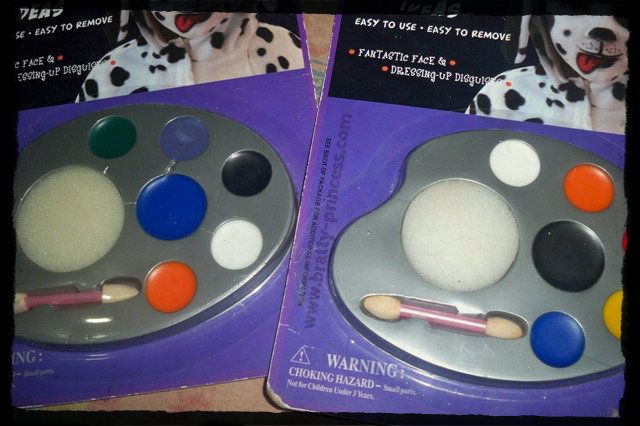 I was out looking to find something I can use so I can prepare a Halloween inspired recipe come 31st but none of the three stores inside the mall that I've been too last Friday has it. Frustrated and was about to walk my way out when I saw these face painting stuffs displayed in a booth right by the entrance area. I grabbed two sets after going through the back label and after confirming that it is non-toxic and is safe to use.
Last night I pulled out several spooky images from the Internet and let the girls choose which image they want to paint their faces on. One wants a vampire while the other wants a Gothic look. Whew! It's going to be my first to do face painting so I'd say good luck to me! :D