Because a weekend plan I've had with my friends was cancelled, I end up staying at home, spending time with the girls instead. I owe my niece, Jam after she gave me a nice back rub somewhere last week so for that I promised I will pamper her hair so today she came to collect that promise, LOL.
So, the pampering started with a shower. I let her use my shower room and yes my bathroom essentials too, ha-ha. Then I blow her hair to dry using a blower and when done I started straightening the hair using a solid ceramic hair straightener.
She has this thick, kind of wavy hair and each time she sees me doing my hair she would ask if I could do hers too – something she ends up getting disappointed to because she knew I would always say "no" for an answer. But this time she got what she'd been wishing for and was so ecstatic about it. Now I'm paid in full. :D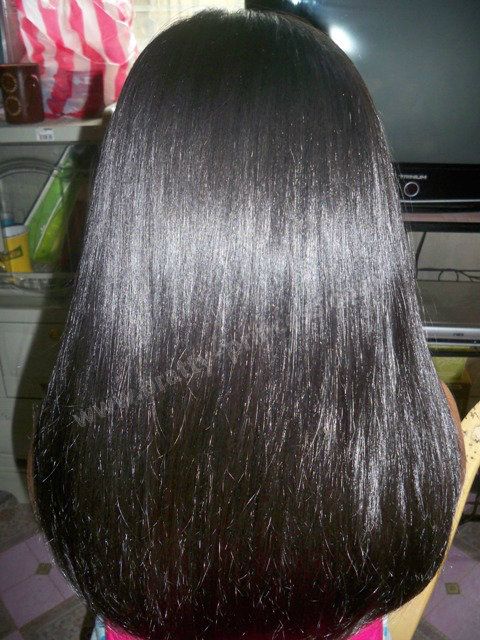 She thanked me but I had to explain to her we can't keep on doing it or her hair would go frizzy and dry. She didn't understand it for now but I know she will eventually.